Featured Vegan Recipe: Lentil Shepherd's Pie
Lentil Shepherd's Pie
Featured on Potato Strong's website this low fat, whole food, plant-based shepherd's pie is quick, simple and thoroughly satisfying. Feel free to mix up the veggies, trying different combinations and see what you like best.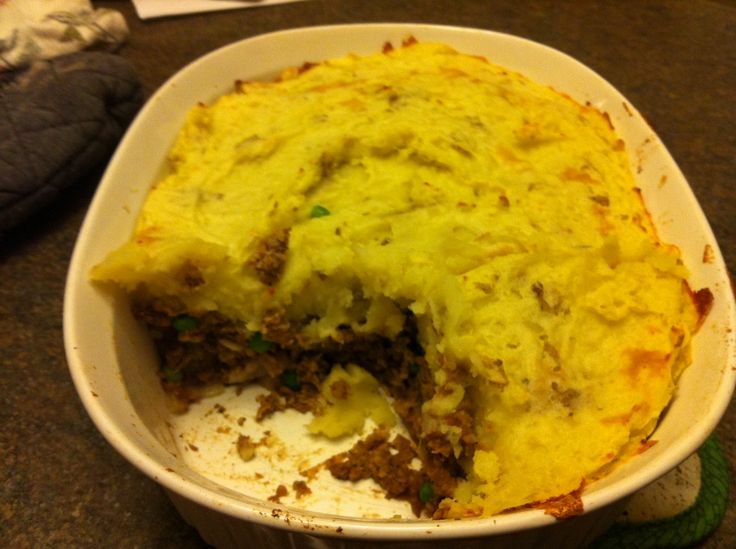 Potato Strong's Vegan Lentil Shepherd's Pie
Base Mixture:
2 cup bread crumbs (or make homemade by drying out some bread, then blending it (with onion/garlic powder))
One finely chopped onion
1 tsp. of seasoning salt (optional)
One 19 oz can of Lentils (rinsed)
1 package Shepherd's Pie Mix (eg. Club House) – just use onion/garlic powder if you want
½ cup frozen peas
½ cup corn
Mix all ingredients and place in a ceramic dish casserole that has a glass cover. If it sticks a lot to the bottom of the dish and is hard to clean afterwards, try lining dish with parchment paper beforehand.
Topping
8 whipped red, Yukon gold or yellow potatoes with some onion/garlic powder (1 tsp each) (I don't use vegan butter because I like mine fat free)
Add mashed potatoes on top of the base and bake covered for 15 minutes and uncovered for another 15 minutes or until potatoes start to brown at 375 degrees
Want to add some gravy to finish off the dish? Check out some of Potato Strong's gravy recipes. There's a bit of everything, whether you're in the mood for brown, white bean or a lighter "chicken-style" gravy.
View the original post of the recipe as well as other great low fat, plant-based recipes on Potato Strong's website. Also, check out the video demo of the recipe.
For more vegan and healthy, plant-based recipes visit the FEATURED VEGAN RECIPES section.